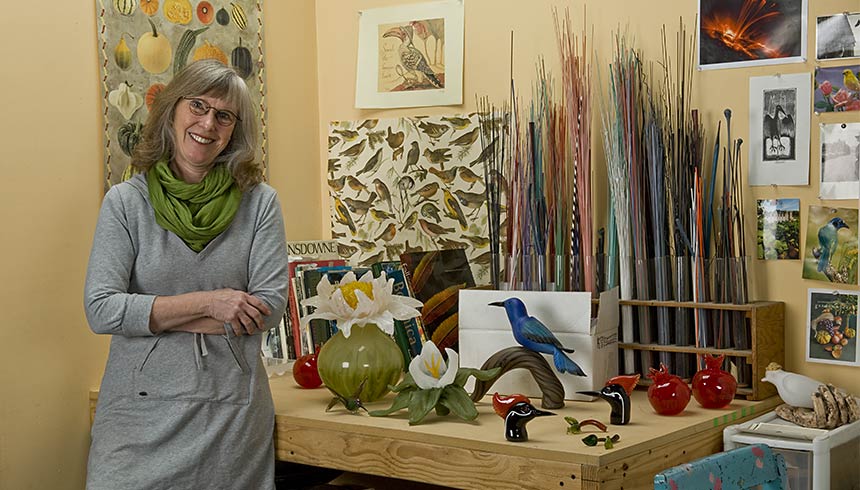 Molly Stone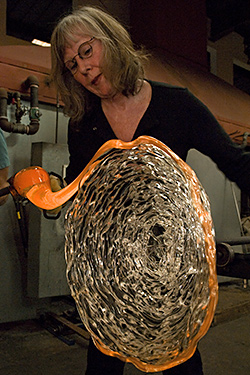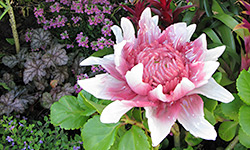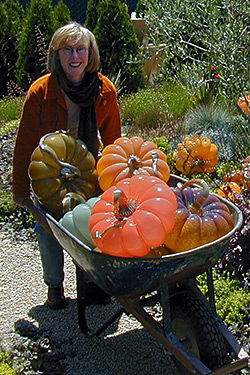 The design of my work is influenced by my respect and awe of the Natural World, beauty of form and color, and the inner Spirit of the moment. I choose to look towards the positive, the beautiful, and the spiritual for inspiration. Nature is my mentor.
I love the process of making glass. I love the movement, the focus, and the timing that glass demands. My hands feel as though they are doing what comes naturally when I work with this material. Glass seems alive to me, hot or cold, alive and ever-changing with light and with beauty. I look forward to the glass everyday — anything is possible!
I hope that my work reflects Joy, as that is how I experience working with the glass, and what I find has great importance in life.
Education
Orrefors Glaskolan, Orrefors, Sweden
Pilchuck Glass Center, Stanwood, WA
University of California, Berkeley, CA BA
Columbus College of Art and Design, OH
National Endowment for the Arts Apprenticeship Award
Selected Collections
Detroit Institute of Art, Detroit, MI
Tampa Museum of Art, Tampa, FL
Corning Museum of Glass, Corning, NY
Racine Art Museum, Racine, WI
First Contemporary Glass Museum, Alcorcon, Madrid, Spain
Indianapolis Museum, IN
Mobile Museum, AL
United States Consulate Embassy, The United Arab Emirates, Abu Dhabi
San Francisco Fine Arts Museums, CA
Atlanta Botanical Garden, Atlanta, GA
Selected Exhibitions
Longwood Gardens, Kennett Square, PA
Atlanta Botanical Garden, GA
Franklin Park Conservatory, Columbus, OH
San Francisco Botanical Garden, San Francisco, CA
Filoli, Woodside, Ca
Racine Art Museum, Racine, WI
San Jose Institute of Contemporary Art, San Jose, CA
Anchorage Museum of History and Art, Anchorage, AK
Hunter Museum of Art, Chattanooga, TN
California Crafts Museum, San Francisco, CA
American Embassy in Moscow, Russia
Abilene Fine Arts Museum, TX
The Public Art Trust, Washington DC
Huntington Museum, WV
Hokkaido Museum of Modern Art, Japan
St. Louis Museum of Art, MO
San Francisco Airport Commission, CA>
Tucson Museum of Art, AZ
Crocker Art Museum, Sacramento, CA
American Craft Museum, NY
Leigh Yawkey Woodson Art Museum, WI
Triton Museum of Art, Santa Clara, CA
Tampa Museum of Art, FL
The White House Christmas Tree, WA, DC
National Liberty Museum, Philadelphia, PA
Owens Illinois Corporate Gallery, Toledo, OH
Yamaha Corporation, Japan